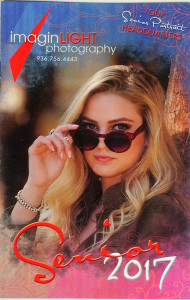 Well here we are – another school year gone and new summer photos on the horizon! It was a great year – minus the wrath and destruction of the weather we've had, hopefully no more.
Seniors 2016 – good luck and God Bless – hopefully all of your dreams come true (or at least close).
Seniors 2017 – Welcome to your senior year – you should have received an information packet at the school – this tells you all about what you need to wear, etc. for your senior portrait. Hurry in – we've got prizes to the first 25 in to take their yearbook portrait. Including free sessions and portraits. We are also offering our top session – the Outdoor extreme session for 75.00 – a big savings – check it out.